My mobile device collection, episode 13: Sony Vaio UX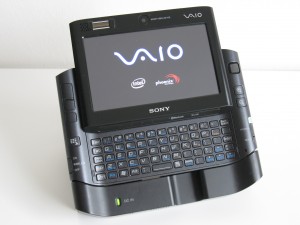 品名 Product name
索尼 VAIO VGN-UX1XN
Sony VAIO VGN-UX1XN
颜色 Color
黑色
Black
操作系统 OS
Windows XP Professional
处理器 CPU
英特尔酷睿单核 U1500 @ 1.33GHz,2MB二级缓存
Intel Core Solo U1500 @ 1.33GHz w/ 2MB L2 cache
内存 Memory
1GB 不可升级
1GB, not upgradable
硬盘 Hard drive
32GB 1.8" PATA ZIF接口 固态硬盘
32GB 1.8" PATA ZIF-connected SSD
显卡 Graphics
Intel GMA 950
电池 Battery
VGP-BPS6 2600mAh @ 7.4V, 20Wh (Li-ion) / VGP-BPL6 5200mAh
屏幕 Screen
4.5" XBrite WSVGA (1024*600) TFT LCD (LED)
摄像头 Camera
前置:VGA, 0.3 meagpixels
后置:1.3 megapixels 有普通及微距模式
Front: VGA, 0.3 meagpixels
Rear: 1.3 megapixels with normal and micro mode
输入输出 Input/Output
电源、底座接口、3.5mm音频输入及输出、USB 2.0、相机快门键、记忆棒短棒读卡器、指纹识别器、CF卡读卡器、双Motion Eye摄像头、指点杆及按键和三个硬件快捷键(WWAN机型带3G天线和SIM卡槽但无CF卡读卡器,底座上有3个USB 2.0、复合视频输出、IEEE1394、VGA和RJ45接口,日版机型底座上有Felica读卡器)
Power jack, docking port, 3.5mm audio in/out jacks, USB 2.0, capture button, Memory Stick Duo reader, fingerprint reader, CF card reader, dual Motion Eye cameras, point stick with buttons and three hardware programmable buttons (WWAN model has antenna and SIM card slot but doesn't come with CF card reader, docking station has three USB 2.0, composite video output, IEEE1394, VGA and RJ45 ports. Japanese models come with a docking station with slide-out Felica reader)
重量 Weight
490g
网络 Network
内置蓝牙、10/100BASE-T局域网、802.11g无线网
Bluetooth\ built-in, 10/100BASE-T Ethernet and 802.11g Wi-Fi
成色 Quality
二手
Pre-owned
发售日期 First released
2006年5月
May, 2006
其他 Others
此机入手时不含端口复制器、原装迷你支架、保护袋和CF卡架。CF卡架来自于一台已经售出的蓝色UX57GN。无线网卡已更换为Intel WiFi Link 5100 AGN。
This unit doesn't come with port replicator, original stand and CF dummy card. Current CF dummy card comes from a sold blue UX57GN. Wireless card has been replaced with an Intel WiFi Link 5100 AGN mini PCI-e card.
当前状态 Current status
可工作,仅收藏
In working order, only for collection
相关信息 Related info
Wikipedia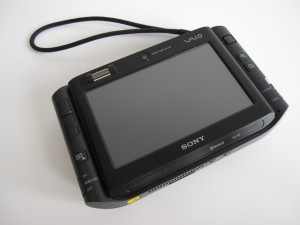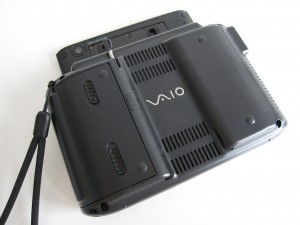 严格意义上来说,UX系列并不是UMPC,但是其每个设计都比同时期的UMPC要酷炫得多。高分辨率的触摸屏、双摄像头、滑盖键盘、放在今天也毫不过时。当然不要忘了大法机必备的挂绳孔。UX是以双手持机为中心设计的,按键和指点杆均匀分布在机身两侧,并借鉴了部分PSP的设计元素,如带Hold的滑动式电源键。机身背面藏有触笔,随机还有附送一个简易支架,可以插入机身底部。WWAN机型背部还有可以折叠的天线。
Strictly speaking VAIO UX is not an UMPC but it's much cooler than its competitor UMPCs: high resolution screen, dual camera and slide-open keyboard, it's an artwork. It comprises classic Sony design elements such as handstrap holes on both side of the unit. Vaio UX is designed with handheld convenience in mind. Buttons and point stick are distributed next to display and borrowed some PSP gadgets like slide-n-hold power switch. Stylus is at back of the unit. A simple plastic stand can be found inside box as well. There's also a folded antenna for WWAN models.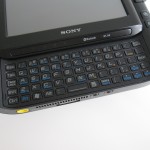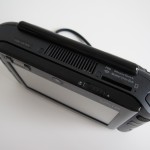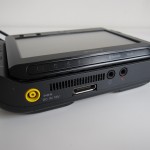 滑开屏幕即可看到拇指键盘。虽然虽然没什么手感但是排布很合理,至少不会像U1010那样脑残地把方向键做成组合键。机身顶部是散热孔,里面藏着个小风扇,旁边则是记忆棒读卡器和拍照键。机身底部可以看到指示灯、电源口、底座接口和音频接口。机身右侧是电池而左侧则是CF卡读卡器和USB接口。WWAN机型则抛弃了CF卡读卡器,将SIM卡插槽放在了这里。
Slide screen up to reveal thumb keyboard. Although it's only for casual input but layout is good. At least it won't FN those arrow keys like U1010, which is unforgivable. On the top is a vent with a tiny fan inside and Memory Stick reader and capture button next to it. There's indication leds, power jack, dock interface and audio in/out jacks at bottom. CF card reader and USB port is on the left side of the unit and battery is on the right. On WWAN models CF card reader is removed to release space for WWAN modules. SIM card slot will be positioned at the place of CF card reader.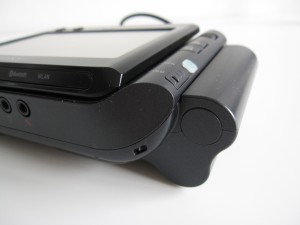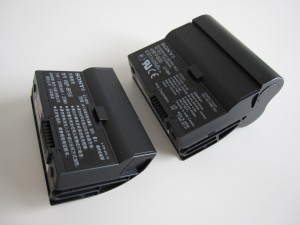 UX系列有两个型号的电池,一大一小。大电池会突出两块,反到改善了单手手持的手感,这设计挺妙的。
There are two models of batteries for VAIO UX. The larger battery protrudes but can be used as a handle for single-hand operation. That's unexpected.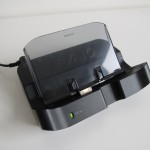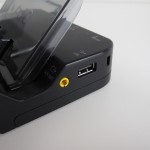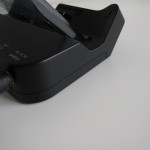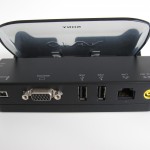 这么小的机器当然少不了底座啦。底座也是一如既往的有设计感。透明的背板可以拆下来节省包装空间。日版机型的底座在左侧还可以抽出Felica非接触式卡的读卡器。
Docking station is pretty cool, too. Transparent stand can be pulled out to save storage space. On Japanese models there's a tray on left side of docking station that acts as a contactless card reader which supports Japan's famous Felica standard.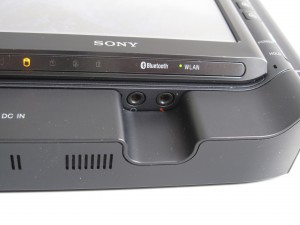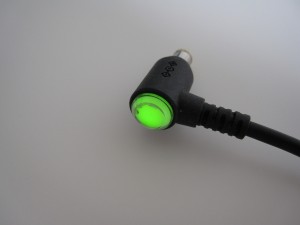 你在机器上还能看到其他一些细节设计,比如底座上会为音频输入输出留开空间,电源插头也少不了指示灯,等等等等。
There are some other details to UX's design, such as space left on docking station for audio jacks, as well as Sony's signature lighted power plug.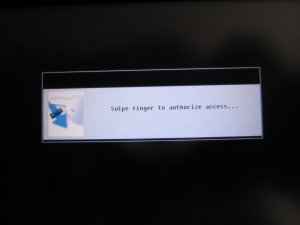 UX系列使用的指纹识别器和索尼同时期的其他机型一致,支持BIOS指纹开机(并且会自动跳过Windows的指纹验证)。机器预装的则是Windows XP Professional,不带Tablet PC套件。
UX series uses the same fingerprint hardware as other VAIO models, which supports BIOS-level fingerprint authentication, and will skip Windows authentication if cold-booted. Operating system preinstalled is Windows XP Professional, not Tablet PC edition.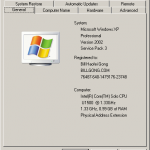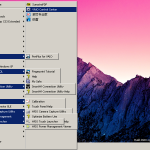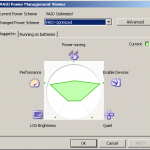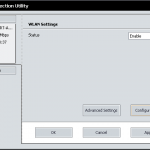 硬件方面,CPU配合的是性能更强的酷睿单核系列超低电压处理器,配合1GB的内存。有强人曾经将一颗U7600双核处理器塞进UX并成功运行。VAIO系列的随机软件还是很丰富的,比如可手写标注记笔记的PenPlus、无线网控制、相机软件,甚至还有一个触屏应用启动器,用的是PSP的风格。电源管理器可以自动关闭不用的设备,例如读卡器、网卡等。
CPU of UX series are Intel Core Solo or Core Duo processors, with 1GB of ram. Some guy on Internet did put a U7600 dual core into UX and works. VAIO laptops usually come with a bunch of useful or useless software, such as PenPlus, wireless panel and even a touch launcher with PSP interface. Power manager can turn-off unused hardware to preserve battery.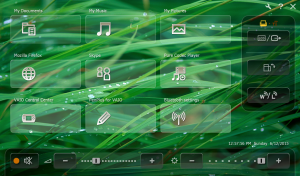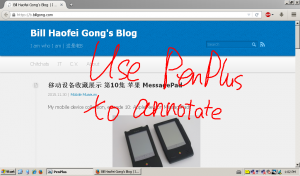 应用启动器绝对是随机软件的点睛之笔,界面漂亮大方,而且还将音量和亮度调节做到了这里。PenPlus应用支持手写便签和全屏标注,有一定实用性。
Touch Launcher is definitely the coolest among all. It can be opened with one button push and it looks gorgeous. Brightness and volume is also controlled here. PenPlus is a software allows user to create handwriting notes and screen annotations, kind of useful.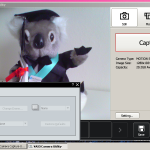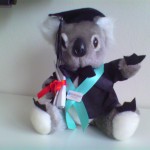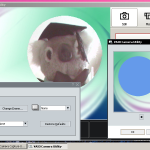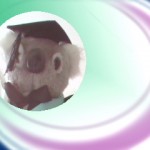 和其他机型不同的是,UX使用的是双摄像头的配置。后置摄像头在屏幕背面,需要滑开上盖才能露出,为130万像素,还带有微距模式。前置摄像头为普通的VGA画质。随机的摄像头软件可以用来切换前后摄像头,并支持在任意软件中添加效果和画框。随机还有一款照片软件,按下机身顶部的Capture按钮即可启动,这个按钮还可用作快门键使用。
Unlike other models, VAIO UX has two Motion Eye cameras. Rear camera, with 1.3 megapixels sensor with micro mode, can be revealed by slide up the lid. Front camera is a normal VGA quality camera. Camera Utility app can be used to switch between cameras and even add special effects and frames to camera output that applies to all other software. The camera capture utility is similar to VAIO C1 PictureBook's software that can be launched by pressing capture button.
到这里,柜子前部所有的设备都已经展示完毕了(除了TI nSpire CAS和文曲星TC1000S,这两个不算收藏品,不作展示),从下一集开始就全部都是PDA的展示了,从PPC/Windows Mobile设备开始然后是Palm OS设备。谢谢支持,下集再见。
Until now, everything in the front half of the closet has been reviewed (except TI nSpire CAS and WQX TC1000S which are not collectibles and will not be presented). From next episode I will start to present PDAs starting with PPC/Windows Mobile devices and end with Palm OS devices. Thank you for support and see you next time.